The Old Globe's 2017-2018 Season continues with today's announcement of the complete cast and creative team of a top-notch revival of Oscar Wilde's endlessly entertaining comedy The Importance of Being Earnest. Maria Aitken will direct the Globe's handsome production of this timeless world classic-an unmissable opportunity to see what the London Telegraph calls "the most perfect comedy in the English language." The Importance of Being Earnest will run January 27 – March 4, 2018 on the Donald and Darlene Shiley Stage in the Old Globe Theatre, part of the Globe's Conrad Prebys Theatre Center. Tickets start at $30.00 and are on sale now to the general public. Previews run January 27-31. Opening night is Thursday, February 1 at 8:00 p.m.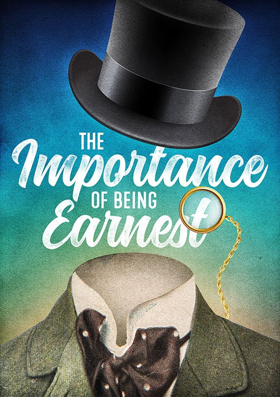 Oscar Wilde's wildly entertaining comedy sparkles with dazzling wordplay and hilariously unlikely situations. This "trivial comedy for serious people" features two carefree bachelors, Jack and Algernon, each with a carefully hidden double life. But when Algernon discovers that Jack has been posing as a man named Ernest to escape to the city, he promptly travels to Jack's country estate to pose as the fictional figure himself! Silliness ensues with whimsical ingénues, jealous fiancées, indomitable dowagers, and the most famous handbag in theatre history.
The cast features Kate Abbruzzese (Hon. Gwendolen Fairfax), Sam Avishay (Merriman), Helen Carey (Lady Bracknell), Helen Cespedes (Cecily Cardew),Christian Conn (Algernon Moncrieff), Rodney Gardiner (Rev. Canon Chasuble), Daniel Harray (Lane, Moulton), Jane Ridley (Miss Prism), and Matt Schwader(John "Jack" Worthing).
The creative team includes Hugh Landwehr (Scenic Design), Fabio Toblini (Costume Design), Philip S. Rosenberg (Lighting Design), Fitz Patton (Sound Design), David Huber (Voice and Dialect Coach), Caparelliotis Casting (Casting), and Anjee Nero (Production Stage Manager).
"World-class revivals of the world's classics have always been an important part of The Old Globe's work, and this splendid and hilarious production of The Importance of Being Earnest continues this theatre's legacy of excellence," said Erna Finci Viterbi Artistic Director Barry Edelstein. "I am thrilled to welcome the great Maria Aitken here for her Globe debut. Along with a distinguished acting career that saw her perform in more than one production of this play, she has forged a directing career notable for its accomplishment in high comedy. There's no director in whose hands I'd rather see this gloriously witty play, and the actors and designers Maria has gathered promise a beguiling and wild night of Wilde."
Read more in broadwayworld.com